Welcome to ICrA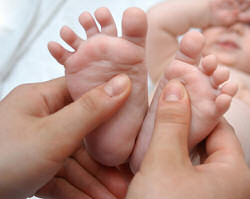 ICrA is a not-for-profit special interest group for health professionals who include cranial therapy in their practice.
ICrA exists to provide CPD and to support, maintain and develop the practice of cranial therapy.
ICrA members include osteopaths, chiropractors, physiotherapists and other health care professionals. We welcome all practitioners and students with an interest in cranial, cranio-sacral therapy or cranial osteopathy.
ICrA is international with contacts in Belgium, Greece and France. We have links to several colleges in the UK, including College of Osteopaths and European School of Osteopathy.
CNHC Newsletter - July 2017
The newsletter this month covers:
Business tips
HMRC guidance
CNHC participates in NICE Shared Decision-Making Collaborative
Holistic Business Awards
CNHC new website goes live
CNHC Newsletter - Update 2 - June 2017
This is the second CNHC Update which follows a request at the November 2016 Verifying Organisations meeting for CNHC to bring together information about what we do to keep complementary healthcare on the health and care agenda.
The newsletter covers:
CNHC participates in roundtable meetings with NICE Deputy Chief Executive
CNHC participates in National Institute of Health and Care Excellence (NICE) Shared Decision-Making Collaborative
CNHC Chief Executive presents on Accredited Registers at All Party Parliamentary Group for Integrated Health
CNHC registrants speak out for greater role in public health
CNHC response to Charity Commission consultation
Autumn Study Day/Workshop plus AGM - 30th September 2017
Caroline Stone presents: "The peritoneum and other coelom structures and fluid dynamics"
Registration 09:30 for 10.00 to 17.00. Venue is B.C.O.M. Lief Houe 3, Sumpter Close, London NW3 5HR. 6 hours CPD Certificated, open to all practitioners
LUNCH PROVIDED
Course fee: £80 for ICRA members; £55 for students; £105 for non-members
Telephone: 07973 / 631592 01923 282016 / 07929 631862, or book this event online as: Member Non-Member Student
ICrA is now working with CNHC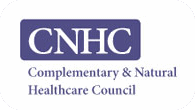 The Complementary and Natural Healthcare Council (CNHC)
CNHC is the UK voluntary regulator for complementary healthcare practitioners that was set up with government support to protect the public by providing a UK voluntary register of complementary therapists. CNHC's register has been approved as an Accredited Register by the Professional Standards Authority for Health and Social Care. This means CNHC has met the Professional Standards Authority's demanding standards. All CNHC registered practitioners are entitled to use CNHC's quality mark which demonstrates a commitment to professionalism and high standards. The public and those who commission the services of complementary healthcare practitioners can choose with confidence, by looking for the CNHC quality mark.
CNHC Registration
CNHC has agreed that ICrA may verify applications for CNHC registration and we encourage members to register in order to gain the CNHC quality mark. The criteria for entry to the register can be downloaded from CNHC web site. Members wishing to register should download a Request to Register Form, to be completed and returned to ICrA by post or email. We will then request further details from you in order to check your eligibility for registration.
To find out more about the CNHC, you may email info@cnhc.org.uk, call 020 3668 0406, or visit www.cnhc.org.uk.
Don't forget to check your advertising complies with ASA guidance
You are strongly advised to ensure that your practice advertising complies with ASA/CAP guidance. For useful advice see the guidance sheet which can be downloaded from the CNHC web site.
ICrA Facebook Page
Our Facebook page is now live. If you have a Facebook account, please 'Like' us to see news and events information in your news feed.